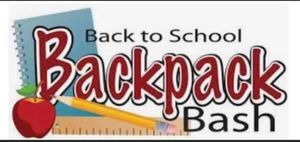 TUESDAY AUGUST 9TH
(No church Wednesday August 10th)
We could use your help!
Monday August 8th @ 10am
There is still much to do for
"Back To School Book Bag Project"
There will be NO SERVICE
Wednesday August 10th
Aglow International
Saturday August 13th
@9:00 am
September 20th
6th ANNUAL HDC BANQUET
Please register on FB or
hamiltondreamcenter.net
 
MONDAY NIGHTS AT 7PM
'ANNA HOUR'
Come spend time with your Father!
Everyone Welcome!
 
FOOD PANTRY NEEDS YOU!
Pop top canned goods, boxed food items
cereal, Mac-n-Cheese, granola bars
anything for meals
Visit the Food Pantry Facebook Page
 
Food Pantry
Check your pantry!
We could use canned goods, cereal, granola bars, crackers
pop tops, spaghetti, mac n cheese, noodles, soups
Open Saturdays 10am-12pm
Closed 1st Saturday of each month
Don't Forget:
Set up your Kroger Card
For Hamilton Dream Center
(Does not affect your points)
If you need help contact the Church
Call:513-893-2800